Collection and transport of furniture
We collect and transport your furniture directly to your home.

Tailor-made assembly by professionals
More than 1,000 furniture assembly specialists at your service

In record time
We work as quickly as possible so that you can enjoy your stay as soon as possible
Transport and assembly from your favourite shops:
The assembly service was great, the guys were very professional and responsible. I will definitely hire them again.
An impeccable service. The application is very intuitive and the whole process is fast and economical.
Thank you very much. Fair price for a fast and professional delivery. I never suffer again to take the big packages from IKEA.
The shipping was perfect. I received it the same day and they delivered it to my door. I would contact them again for efficiency and speed.
El servicio de montaje ha sido estupendo, los chivos muy profesionales y responsables. Volveré a contratarlos sin duda alguna.
Un servicio impecable. La aplicación es muy intuitiva y todo el proceso es rápido y económico.
El envío ha sido perfecto. Lo recibí el mismo día y me lo subieron hasta la puerta de mi casa. Volvería a contactarles de nuevo por eficacia y rapidez.
Muchas gracias. Precio justo para una entrega rápida y profesional. No vuelvo a sufrir para llevarme los grandes paquetes de IKEA.
Are you a professional?
We work with these sectors

Furniture
We transport and assemble all types of furniture

Courier
We collect and deliver parcels in your city with our banners

Shops
Delivery of bulky packages from your shop. Same day or next day service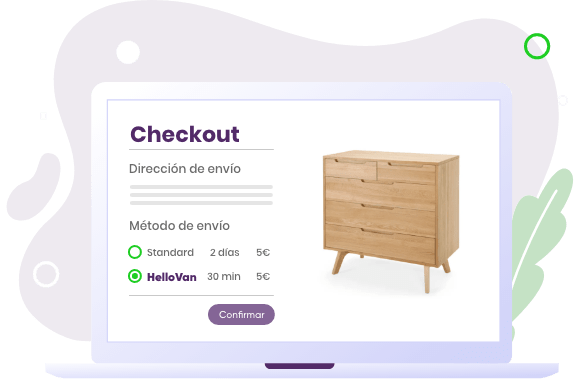 Integrate our API with your Ecommerce
To enjoy our service, we will integrate our API into your Ecommerce and receive your urban deliveries in real time. Offering same day or scheduled service.
Build customer loyalty by saving time and energy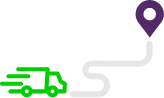 Urgent deliveries and assemblies
Connect with our platform and receive your bulky deliveries and assembly services on the same or scheduled day.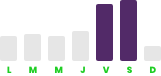 Choose when you want to use us, always or only at peak times. You only have to pay for the order placed, without any commissions.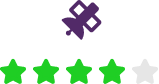 Rate and track each service
Thanks to our technology you will be able to evaluate the service provided and know at all times where your shipment is in real time.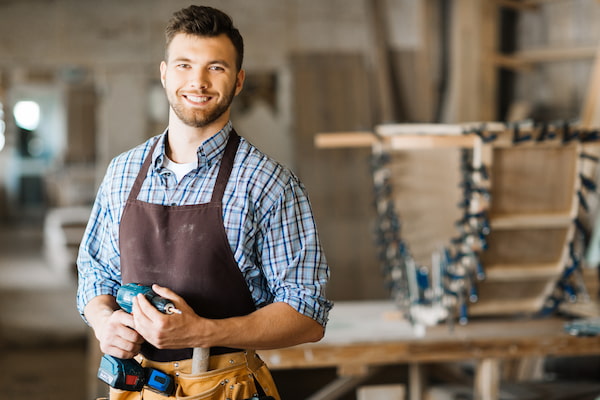 If you have a vehicle, want to meet new people and earn up to 1000€ per week, don't miss this opportunity.
Accelerate your business with express courier
HelloVan Business is the technology platform for bulky courier services and other leading services for the home and furniture sectors. We offer a specialised last-mile service, adapted to your product.
Get in touch with us and tell us how we can help you
:
info@hellovan.es
Individual services
  Moving
  Furniture shipment
  Transport & Assembly