We are the moving service you need
Can you imagine doing your move without worrying about anything? At HelloVan, we make it possible.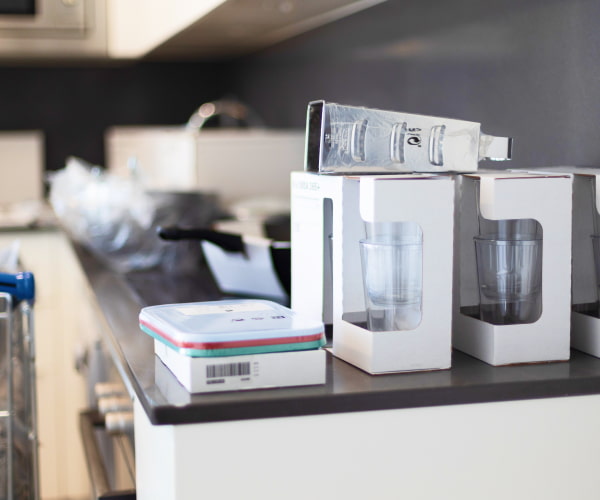 Our moving company
We understand that each person has unique needs when it comes to a move.
That's why we offer a wide variety of personalized services to adapt to each individual need.
Whether you need assistance with packing, transportation, or assembly in your new home, we are here to help you every step of the way.
Let our Vanners take care of it for you. Book your Vanner now!
Your move done by professionals.
Our moving service is the perfect option for those seeking a seamless and stress-free experience during their transition to a new home.
We have over 1000 professionals located throughout Spain to assist you throughout the entire process.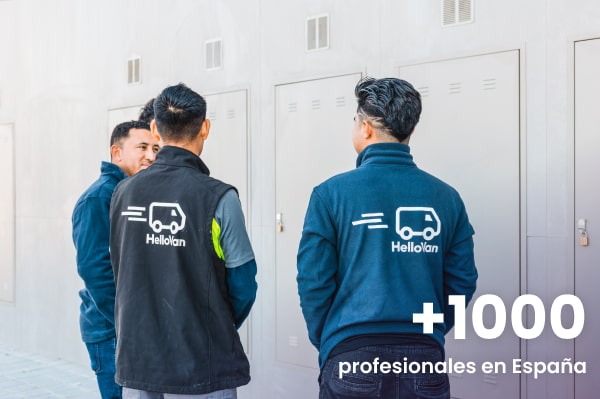 How does the furniture delivery from HelloVan work?
Your furniture delivery in 5 easy steps!
Download the HelloVan App
Enter your email and location
Choose one of our services and discover its price. 
Let us know the day and time
Reserve the service of one of our Vanners and…you're all set!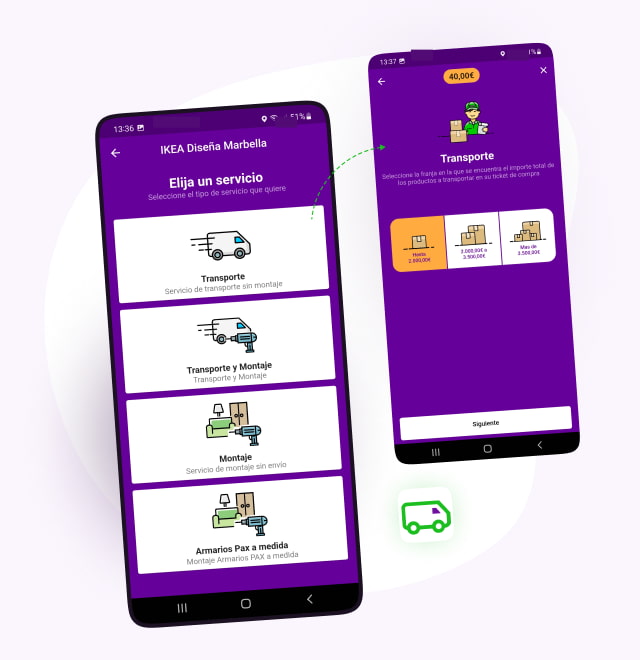 What do our customers say about our moving company?

Un servicio impecable.
La aplicación es muy intuitiva y todo el proceso es rápido y económico
Mis experiencias con ellos siempre han sido buenas las 4 veces, pero lo de hoy es inmejorable. Han venido por el servicio mudanza, rápidos, diligentes, eficaces, cuidadosos y educados. Me han salvado de un problema gordo y encima lo han hecho de maravilla. Desmontaje, transporte y montaje de tres armarios enormes. Lo recomiendo sin dudas
El servicio de montaje ha sido estupendo, los chicos son muy profesionales y responsables.
Volveré a contratarlos sin duda alguna
Individual services
  Moving
  Furniture shipment
  Transport & Assembly