Furniture assemblers in Málaga
Turn your home into the place you've always dreamed of!
We take care of the furniture assembly in Malaga, in record time, so you can enjoy it as soon as possible.
What do our customers think about our home furniture assembly service in Malaga?

The App is easy to use. They set up my kitchen and a wardrobe for me.
I hired them at the door of Ikea in Malaga and the process was easy with their App. They assembled a large wardrobe and a smaller one.
El servicio de montaje en Málaga ha sido rápido. I chose afternoon hours and they adapted perfectly. I will hire them again in the future.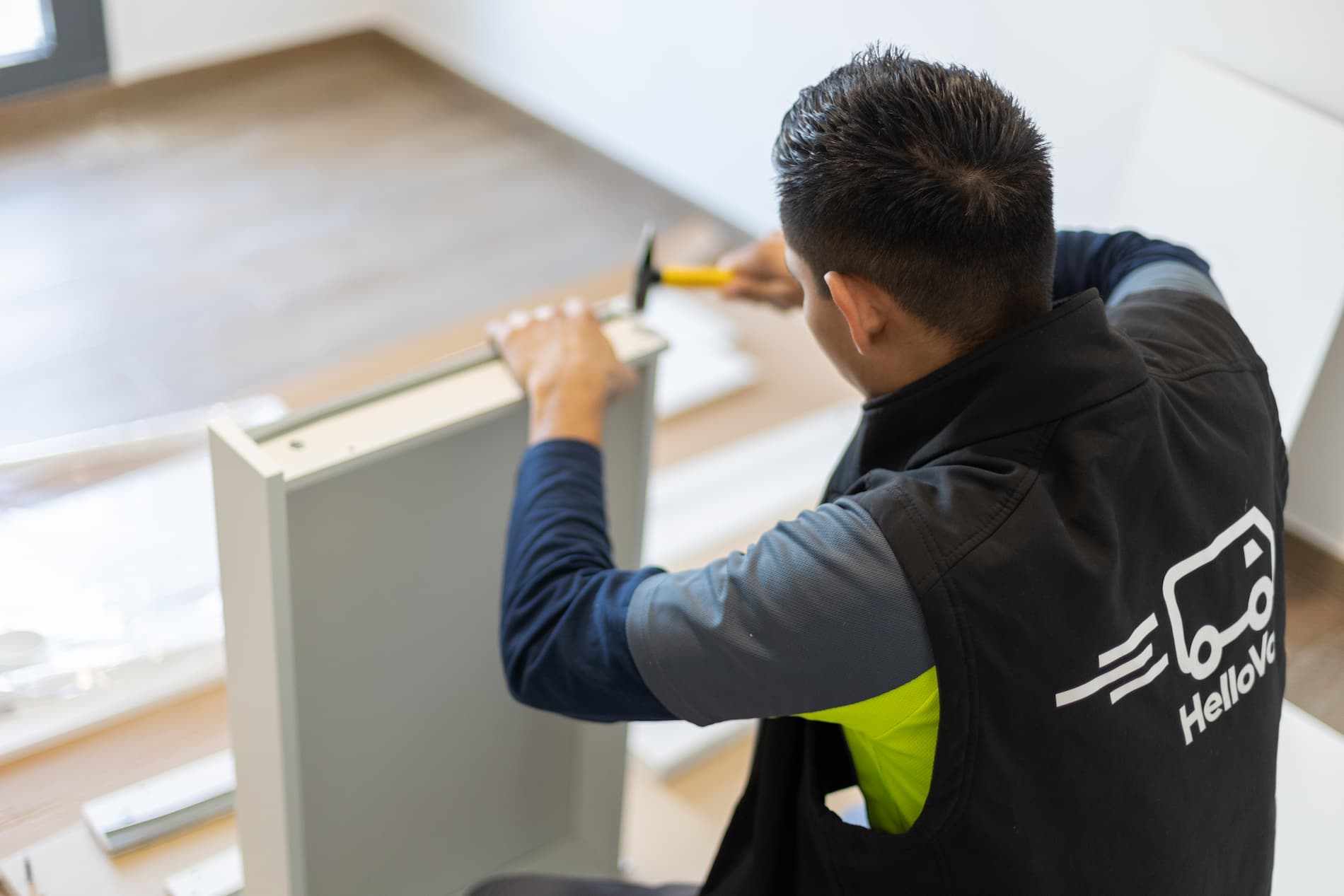 Advantages of choosing a professional furniture assembler in Malaga
Choosing a qualified person will save you headaches. Your furniture will be perfect, in a short time and with all the guarantees.
Closed quote, instantly and from your mobile phone through our App.
We also remove the boxes and waste so you don't have to worry about anything.
Download our APP and choose your furniture assembler in Malaga now!
Get in touch and tell us how we can help you:
info@hellovan.es