Furniture assemblers in Murcia
¡Convierte tu casa en el lugar que siempre has soñado!
Nos encargamos del montaje de muebles en Murcia, en un tiempo récord, para que puedas disfrutarlo cuanto antes.
What do our customers think about our furniture assembly service in Murcia?

The guy at the exit of Ikea in Murcia helped me and everything turned out great. They came in the morning, at the time I asked for, and set up a big dining table and a sofa for me.
I urgently needed to change a bedroom and they took care of everything. I chose the fitter through their app and everything went very well.
Perfect service with HelloVan. I found them by chance on the web and downloaded the app. I will use them again.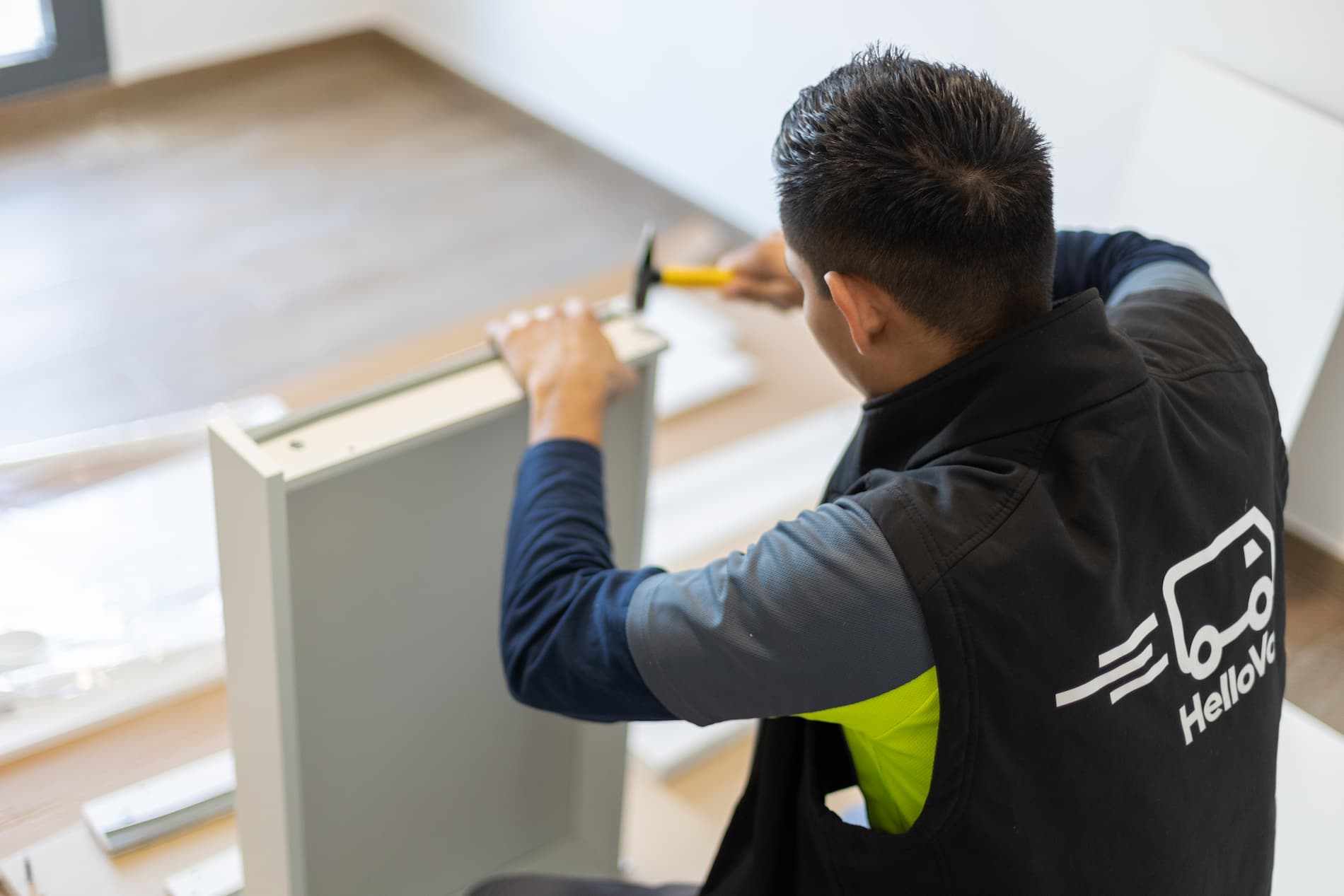 Advantages of choosing a furniture assembler in Murcia
Choosing a qualified person will save you headaches. Your furniture will be perfect, in a short time and with all the guarantees.
Closed quote, instantly and from your mobile phone through our App.
We also remove the boxes and waste so you don't have to worry about anything.
Download our APP and choose your furniture assembler in Murcia now.
Get in touch and tell us how we can help you:
info@hellovan.es